So, how did it all start?
At the age of 15, I uploaded my first video on YouTube, earning just about $3 a week. Monetization didn't bring in much, so I got interested in SEO, tried AdSense, which was excruciatingly slow. Then I went further and plunged into affiliate marketing. In 2017 or 2018, I got acquainted with paid traffic sources.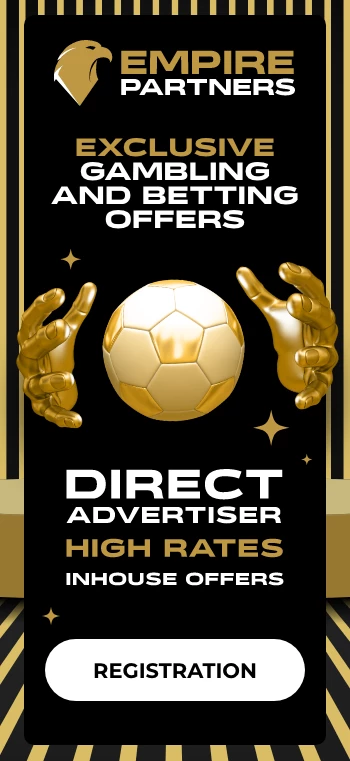 Are you working solo or is there a team?
I work alone from the beginning as it allows me to manage my time as I please and earn as much money as possible. Sometimes I work two hours a day, sometimes I don't work at all, and if I were part of a team, I'd be constantly rebuked: "hey, I've been working for 8 hours straight, and you do what? You're sleeping!" In short, I like having my own schedule.
Is there an affiliate marketing community in India?
I wouldn't say so. Events vital to the sphere don't get arranged, and practically no one uses paid ads for promotion. In India, people normally do blogging or spam in FB groups, transferring the traffic to affiliate offers.
The case is that people don't have funds for investments. For starters, you need to save approximately $10k, preparing to lose it as no one can guarantee you immediate success - or success at all. Few people in India can afford that: I, for one, had to start with $500, which my parents loaned from a bank. Luckily, it was enough.
Which sources of traffic would you recommend to a newcomer?
Push notifications and pop-ups are a perfect way to start: you don't have to invest that much. Native advertising will cost you approximately $10k; push traffic is considerably cheaper, $2-3k. Still, as I have said, there is no guarantee that you will succeed: almost 96% of people fail.
Next, popular sources. Google is hard to work with; Facebook is all about competition. In fact, to prosper, you need to understand the fundamentals of advertising, distinguish the difference between good and bad landing pages, and develop a certain gut feeling telling you when to stop the campaign.
What are the hindrances you had to overcome? Did you make any mistakes?
Affiliate programs paid in dollars, and I had to pay 9% more to convert the money into the local currency. That is the first mistake. After all, when you compete with someone worldwide, you feel every single percent. I've just recently opened an account with an American bank and received a card.
My second mistake is dodging taxes. I earned about $15k—$20k a week and didn't really know how to hide them and what to do with the money to avoid paying taxes. So, to wait out, I gave it to my sisters, mother, and friends, hoping to take it back in a while, but it didn't work out. I received nothing.
My third mistake is the taxes themselves. I worked with huge sums of money but didn't officially establish the business immediately, so I had to deal with additional problems while declaring taxes.
What should an affiliate marketer take into consideration while working with India?
People tend to trust local companies, so be careful with landing page translations. Then, Indians don't transfer money to online stores; they usually pay cash. The success of your campaign depends on many factors, and available forms of payment are certainly one of them. The ideal method of payment is cash on delivery.
Conclusions
As you can see, Harnur makes a great deal of money on push notifications, calendar traffic, and Native. If you're a newcomer, don't squander your energy on several sources; choose one to your liking and explore it. If you're an experienced web and direct traffic to India, follow Harnur's recommendations and enjoy the ride.