If you're here, you're probably aware of the true nature of YouTube Shorts: vertical videos that are 60 seconds or less in length. Sounds familiar, huh?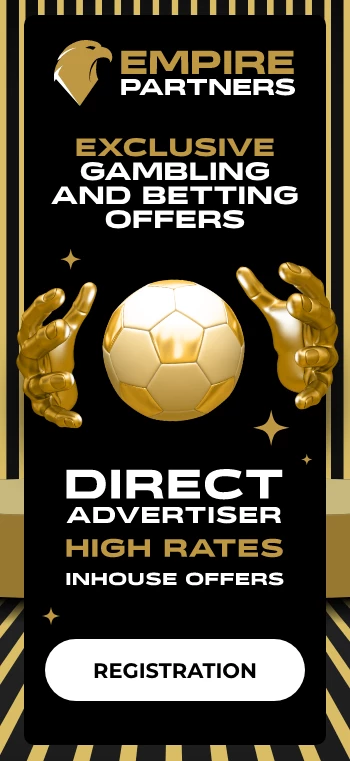 Obviously, you can make money on them promoting products and offers, but how do you attract leads and get more views? That's not a rhetorical question: scroll down to see the answer.
Make a Perfect Short
If you ever tried to make a video, you apparently know that attracting people and convincing them to do what you want is not an easy task. Those who are not familiar with the sphere might think that all you have to do is to film a video, montage it, post it on a platform, give a referral link, and write some kind of encouragement, bludgeoning your potential customers to act. Expecting, obviously, to see an immediate result.
Alas, that is not to be: the idea that seems simple at first can, in fact, turn into a real ordeal. But here we are, making your life easier and giving you valuable advice you may or may not follow.
Avoid logos and/or watermarks of other web services: YouTube is notorious for shadowbanning such videos.
Relevant hashtags are just what the doctor ordered.
Keep your eye on TikTok trends, and don't be shy to use them in your YouTube Shorts.
The music industry has been working to your advantage: use popular soundtracks and sound effects to make your shorts go viral.
Get rid of black bars on both sides of videos. They annoy people. Just sayin'.
Interact with your audience, communicate with people, and encourage them to subscribe to your channel, comment on your videos, like and repost them.
Even though you might consider yourself a recalcitrant of sorts, do not break the rules of the platform. Otherwise, your videos will be banned (maybe even permanently!), and your channel will be restricted for an unknown period of time.
The videos themselves should be engaging and crystal clear, so people understand what you are offering, and what you want them to do, which instructions they should follow.
Describe Your Idea
Despite the illusional simplicity of the whole task, there are tiny hindrances that you should always take into account. Yes, we're speaking about details that should be described and clarified in the comment section (by the way, this is the only place where you can mention them). Don't be afraid to be overbearing here: verbalize the essentials in passing, right in the video, either in writing or orally.
Now, the language. While you may be tempted to use English as an international language, this is not a good option. The thing is that you should resort to the local language in order to be fully understood by the target audience. Don't forget CTA and referral links: they also belong in the comment section!
By the way, you can always film several different videos and post them on your account, so your offer will be viewed by both your subscribers and people who are potentially interested in your product but aren't aware of your existence.
Beware, though: do not upload one and the same video on your account several times, otherwise... you know what happens. Shadowban will certainly be the least of your concerns.
Hashtags Alert
Now let's hop onto hashtags to see if we can improve them to make them work for you, not against you.
So, acknowledge that hashtags can only be added to the video title. Don't overdo it: use no more than 5 tags there. Another thing you should always keep in mind is that the hashtags must be applied to the topic of the video only, otherwise... well, each time we end sentences with the word 'otherwise,' just replace it with a 'shadowban.' This word is somewhat hanging in the air, isn't it?..
While popular tags are necessary for successful promotion, you can always resort to the less frequent, niche-related ones. Sometimes an affiliate marketer decides to look through the interests in this particular country or city: you never know what your target audience is currently looking for. What if this hashtag of yours draws their attention?
Why Should I Test My Shorts
As usual, you're not obliged to do anything, but if you want to go viral, get more views and promote your product, YouTube Shorts is a great option. The platform brings new subscribers and potential customers—for free, saving you money and effort you could later invest in щерук initiatives and undertakings.
While this is obviously a good start, there are other reasons to consider YouTube Shorts a feature worth testing.
Shorts are displayed both to your subscribers and other users who might potentially be interested in such content and your product.
Shorts attract free traffic.
Shorts as a format are 100% free, so save up for future doings :) (We did say that already, just wanted to dwell on it for a little longer).
YouTube makes a report published twice a month. Using the info, you can perfect your videos and get more views. This is what we all want, right?
Shorts can be pretty useful if you know how to make them work. Now you evidently do, so jump onto them and find the right technique: success is not too far off.