João Aguiar, Head of Digital at Mobidea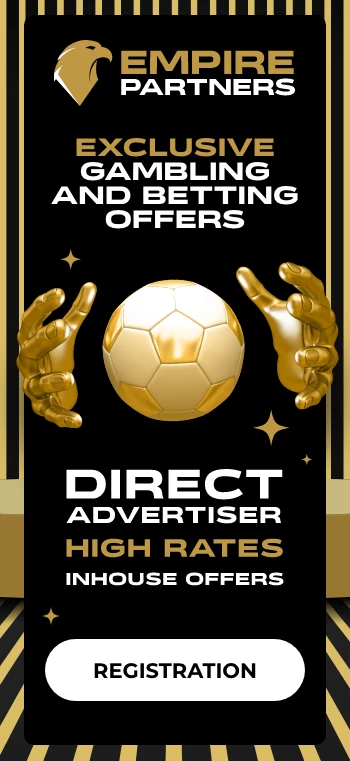 I've been in the affiliate marketing industry for 8+ years since I joined Mobidea. I'm passionate about all things digital, a keen supporter of Sporting Clube de Portugal since I was born, and truly passionate about food. I believe that's the reason why I'm writing this piece. 😎
Let's dive into my foodie roundup!
---
Barcelona, a city known for its captivating blend of culture and architectural wonders, also boasts a vibrant culinary scene. From traditional Spanish fare to innovative gastronomic delights, Barcelona offers a plethora of options for discerning food enthusiasts. In this blog post, I will present my personal top five restaurant choices in Barcelona. I've divided my recommendations into 3 restaurants that I've already visited, and 2 that are on my wishlist to visit next.
Been there, done that, looking forward to repeat:
Nestled in the heart of Barcelona, Carlota Akenaya is a culinary gem that seamlessly merges the nuances of Japanese and Mediterranean cuisines.
This experience starts right after you ring the bell (yes, the door was always closed and gives an extra exclusive feel): when you enter the restaurant the staff receives you with the "irasshaimase". This is a traditional Japanese greeting used to welcome customers into a restaurant. The term is shouted by the staff members as soon as you enter the restaurant, then continues through the room staff, and culminates back there in the kitchen, creating a warm and inviting atmosphere.
Under the skilled guidance of Chef Carlota Claver, this restaurant delivers a unique culinary and dining experience.
Via: @__joaoaguiar__
You have the opportunity to participate in the cooking process, ensuring that each bite is perfectly prepared to your liking. The combination of the restaurant's warm ambiance, attentive staff, and the personalized touch of cooking your own beef on the table's charcoal barbecue elevates your dining experience at Carlota Akenaya to new heights.
Food recommendations: start with Edamame and Gyoza, jump into a duck broth with udon noodles, marinated and breaded pork loin - which is tender, juicy, and crispy all at once -, and ask for the hot pot of vegetables that start cooking on the table while the starters are served. Then, make way for the stars of the show — Wagyu set, with different cuts of Japanese Wagyu beef.
It's important to highlight that all meat served at Carlota Akenaya is certified Kobe Beef Wagyu. No disrespect for other Wagyu beefs, like Australian, which has deservingly been in the run for the Wagyu crown. 😛
I had the pleasure of visiting 9 Reinas in Barcelona last year, during the Affiliate World Europe 2022. After looking for good recommendations to have a good meat experience, we ended up choosing this meat lover's haven.
If you have a penchant for quality cuts of meat, 9 Reinas Barcelona is a steakhouse that will surpass your expectations.
Whether you're craving a mouthwatering steak, delicious empanadas, or traditional chimichurri sauce, this restaurant promises an authentic taste of Argentina. Inspired by Argentinean culinary traditions, this establishment, led by Chef Marcos Ramirez, offers a diverse selection of premium meats cooked to perfection, combined with a great wine list, 9 Reinas Barcelona is a true carnivore's paradise (I am sorry veggie lovers).
Food recommendation: Have the aperitivo, then, for starters, I recommend the grilled provolone, beef empanadas, and grilled vegetables with romesco sauce made with nuts, tomato, pepper, garlic, bread, olive oil, and vinegar. At this time, we were already feeling the Barcelona heat with the help of a red dry blend of Cabernet Sauvignon, Tannat, and Malbec and I highly recommend this pairing.Then go tor their Carnes del mundo menu (Meats of the world). It includes Angus Argentinian fillet, Angus Argentinian ribeye, Galician beef fillet, Wagyu picanha, Nebraska Black Angus strip loin, and Wagyu tri-tip with sides of their homemade waffle fries, and vegetables.
All the cuts were absolutely on point, cooked to perfection. As for the flavor and juiciness, I distinctly remember that it impressed us more than we were expecting and I'm starting to mouth water just from the memory!
Led by Chef Xavier Pellicer, this restaurant's menu celebrates the bounty of nature.
Renowned for its Michelin Bib Gourmand distinction, Berbena showcases an innovative approach to gastronomy that emphasizes locally sourced ingredients and sustainable practices.
It offers a range of options, from vibrant vegetable-centric dishes to impeccably prepared seafood delicacies, making it a very eclectic option that will make different appetites or tastes happy.
Food recommendation: make sure you go with a couple of friends to indulge in more than one dish, as their portions are made mainly for sharing. Local cheeses and charcuteries, the foie de rap, calamares, and negrita frita are my top choices.
Note: if you're in Barcelona for the Affiliate World conference next July, note that their staff rest closing will be from the 15th to the 16th.
Never been, got high expectations:
Ok, let's dive into my wishlist for this year: I'm really passionate about Asian cuisine, especially Japanese food which includes 2 out of my top 10 favorite dishes — ramen and sushi.
I've been following Chef Hideki Matsuhisa's career for some time now, and his passion for delivering the best out of his skills and personality completely amazes me.
He's the Chef at the 1 Michelin-starred Koy Shunka. At Koy Shunka, I'm expecting to experience the essence of Japanese culinary artistry. The name itself, "Koy Shunka," translates to "intense seasonal aromas," reflecting a deep appreciation for the sensory delights of Asian cuisine. Chef Hideki Matsuhisa leads the way, combining Japanese techniques with Mediterranean ingredients to create a truly unique and captivating dining experience.
"My philosophy is to work, not chase stars" — Hideki Matsuhisa
The restaurant has a contemporary decor, where modern aesthetics harmoniously coexist with the rich traditions of Japanese gastronomy.
You can either choose between the impressive Omakase style in the wooden counter, providing a front-row view of the kitchen's captivating activity, or opt for the more intimate setting of conventional tables for a more private dining experience. I know that I will for sure go for the counter, where you can not only experience the food but also have the additional treat of seeing the master at work in the front row.
Also, there's where you can taste the Sushi Omakase, my menu of choice. I'm sure I'll be very happy at Koy Shunka.
Cocina Hermanos Torres, a culinary gem boasting 3 prestigious Michelin stars, is a testament to the remarkable talent of the Torres brothers, Sergio and Javier. This renowned restaurant, as featured on the Michelin Guide website, showcases a culinary masterpiece that pushes the boundaries of gastronomy. With a seamless blend of innovation and culinary finesse, Cocina Hermanos Torres invites you to embark on an unforgettable sensory journey.
As I delved into their tasting menu, I'm captivated by the epitome of culinary excellence The tasting menu comprises a variety of dishes meticulously crafted by the Torres Brothers, utilizing fresh, seasonal ingredients. They aim to extract the utmost quality and flavor from each product, while minimizing excessive manipulation or handling.
Each dish is a work of art, where surprising flavors and breathtaking presentations reign supreme. The Torres brothers' commitment to delivering an extraordinary dining experience shines through every aspect of their creations, from the ingredients to the harmonious fusion of textures and tastes.
Can't wait to treat not only my tastebuds but all my senses with this culinary delight!