In January, Google made an important announcement: from now on, you can create your list of negative words on the account level, which means that it will be automatically applied to all eligible search and shopping inventory in relevant campaigns in your account. In short, it enables you to draw up a single, global list. In this article, we will dwell on the subject a little more, trying to find out what it bodes for affiliates (if anything at all). Join the bandwagon!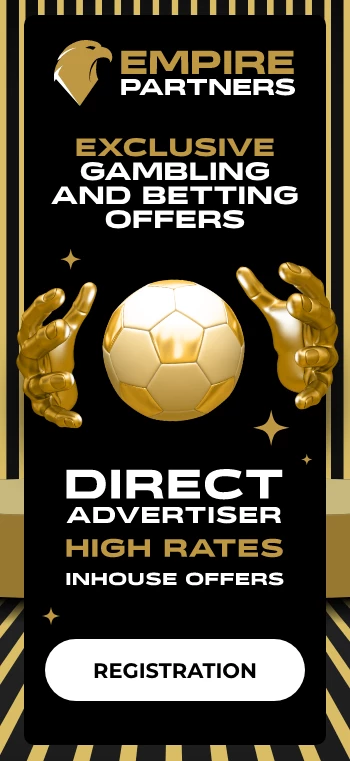 In the Negative
Before we start speculating on the potential profit affiliate specialists can derive from this upgrade, we should define the term negative keywords, so no one is left in the dark and has to google it. As Google puts it, a negative keyword (also known as a negative match) is a keyword that prevents your ad from being triggered by a certain word or phrase. Thus, your ads will not be displayed to anyone searching for that phrase.
When launching a campaign, affiliates create lists of words and phrases that will not trigger certain ads because they may aggravate the situation or somehow harm the achievements. If it doesn't sound even remotely coherent, imagine the following: a webmaster promotes VPN XXX, so they obviously want to block the phrase what is. Why would they do that? The answer is evident: a user entering a 'what-is' query does not want the product — they are here for the definition only.
In a nutshell, affiliates give Google a sign that such ads should not be displayed as irrelevant, even though the product name has been mentioned in the search bar. In Display Networks and video campaigns, negative keywords block ads on inappropriate websites or in videos that do not fit the bill.
Onto the Strengths
Negative keywords can give you tangible benefits.
Higher CTR. Remove irrelevant queries, and ineffective impressions won't botch things up. Hence the ratio of targeted clicks gets higher.

Higher conversion rate. Again, if irrelevant queries disappear, more users turn out to perform the targeted action.

Cost savings. No ineffective clicks, no money paid, a simple enough correlation. The trick is that only the interested audience can see the ad.

Relevant ads. Ads that match the query are usually shown in groups with similar keywords. Imagine there are two categories: fast delivery and pick-up only. By excluding the key fast delivery from the pick-up-only group, you can separate traffic streams and create a more relevant flow for each.

Cannibalization problem solved. Ads with the same keyword normally compete for impressions, and the one with a higher bid wins. If both the ads belong to one and the same account, that's going to be a heated session of self-bidding. However, there's no guarantee that the winner is more relevant than the loser.
Negatives on the List
Negative keywords are combined into lists: up to 1000 at the account level, and up to 5000 at the campaign level. There may be 20 lists for the entire account, and the same lists can be used for several projects. If you, on the contrary, need to use several lists within one project, this is also possible.
Google does not merge negative matches and words that are close in meaning as it works with usual keywords, so you'll have to jot down all grammatical forms and presumable typos, but do not overdo: too large a list narrows down the audience so much, so it can ruin the campaign.
Are there any rules to create a solid list of negative words? Not really, but we've come up with an instruction that may come in handy:
analyze reports of search queries. Some irrelevant ads may have been shown to users;

use Google Keyword Planner to check if there are negative keywords that should be on the list;

look through the search results. Search engines aren't perfect, so they may show something irrelevant.
Before the Update
Previously, negative keywords could only be set per campaign or per ad group, so affiliates dealing with several projects at a time had to separately remove or add negative keywords in each.
Logically enough, universally applicable keys (free, DIY, torrent, and so on) showed amazing results at a campaign level, and specific keywords were to remain at a lower level, in ad groups. Here's how we can illustrate that: for an app, the query download torrent remains at the campaign level, and install on Mac or install on Windows entries belong to the ad group level.
Negative keywords are a relatively innovative option: it was not introduced in Performance Max. The feature, beta-launched in mid-2021, finally granted access to everyone in November 2022. PMax is a practically automatic campaign where algorithms choose the display channel: search engine, Maps, Display Network, Gmail, Discover, or YouTube. The only thing humans are bound to do is to provide data and set the goal: for instance, lead generation, brand awareness, sales, or any other option that comes to mind. Despite the progressive approach, Pmax developers didn't implement the negative words function: the only way to disable ads for certain word entries was an old-fashioned clumsy list of negative keywords that should be sent to a Google representative who could either meet you halfway or satisfy all your whims. To some extent, the success of this campaign depended on the person who examined this list.
From Now On
In January, Google Ads introduced the negative keywords function at the account level. Meaning, negative keywords can be customized and adjusted across all Search and Shopping campaigns where applicable: Display, Search, Shopping, Smart, and Performance Max. To do this, click Account Settings, scroll through the menu, and find the Negative Keyword section.
Smash the button to unroll the tab, press the blue + on the left, and add a list.
Ginny Marvin, Google's liaison and spokesperson, announced on her Twitter account that the main purpose of the negative keywords function is purely brand safety and suitability in all Search and Shopping campaigns and related Pmax elements. Before the update, different brands could be considered vulnerable: their ads, juxtaposed with inappropriate or (strictly) prohibited content could threaten their position. Now, advertisers can control the placement context and find a balance between reach and safety.
Expectations Set
While the innovation seems to open new horizons and provoke sparks of fresh thinking, not everyone is delighted with the new Google option. Opinions vary: some experts claim that they are currently unable to conduct a simple test for non-branded queries in Pmax; others insist that there should be two separate accounts for branded and non-branded campaigns. So you are free to stand on either side of the fence and brood over the function yourself.
However, most affiliates converge that, theoretically, some benefit can be derived. Depending on the nature and the number of offers you are dealing with, you can identify common negative matches and draw up a separate list to save time to launch future campaigns with ease. As the function evolves, new techniques may appear, but you already can think things over and try setting up two or three new accounts. Anyways, only time will tell.
Conclusion
According to Google officials, the negative keywords function was introduced at the account level to protect brands and their reputations. Possibly, affiliate specialists working with many Search or Shopping campaigns at a time will cozy up to the feature, finding it convenient: after all, if the campaigns share many similar parameters and settings, it may be simpler to adjust the negative matches at the account level, rather than applying new lists.