The growing number of various crypto exchanges and trading platforms impelled people to invest in digital currencies, but only a limited number of investors know that there is a lot to consider and a lot to acknowledge.
Let's examine 5 most common mistakes in crypto to see what you can do to avoid them.
Lack of Analysis
First of all, stick to the basics when you choose a cryptocurrency project: find out how long it has been on the market, what its agenda is, explore the expertise, reviews, company record and team members' achievements.
When done, study cross-references from several reliable sources to see if the information you have discovered is accurate. In fact, never forget about DYOR (Do Your Own Research): any project should be thoroughly examined before being chosen as a stable investment option. This approach will help you lower the risks and make the right decision.
Here's an example. Normally, market mood swings drive traders to invest in certain assets due to fear of missing out. But the real potential of a project can only be evaluated through detailed analysis.
Likewise, when the market crashes causing social unrest, "weak hands" tend to panic and sell their assets for a tremendous loss. On the contrary, a cautious investor carries out a thorough analysis and saves their money. Finance Monthly research has shown that 70% of investors need more time to think, weigh, and evaluate their investment decisions.
Emotion-Driven Investments
Experts recommend to hold back from rash decisions caused by emotions, so if you feel easily discouraged by market swings, find a less risk-bearing option. Crypto pundits suggest investing only a small part of your portfolio (about 5%) to prevent excessive anxiety.
Instead of nourishing inborn impetuousness, traders should do their own research using primary sources, for example, well-known exchanges where the project was listed, roadmaps, and other documents or platforms.
Panic selling is the opposite of FOMO (fear of missing out). And a newbie investor may be affected by those two factors.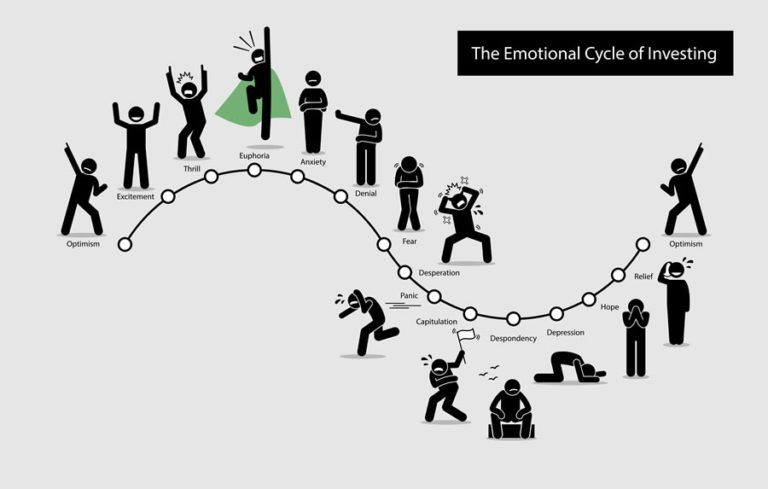 For instance, one can be tempted to buy a whole lot of newly introduced and cheap cryptocurrency and then sell it as soon as the price drops to limit losses. Don't follow this strategy: remember, you have to think things over before making a decision.
Undiversified Portfolio
Every financial market is influenced by diversification as a form of investment strategy. So, a well-diversified portfolio includes energy, tech, healthcare stocks, and other segments of the market. This is also true for a portfolio of digital assets, especially if you want to be a player in the volatile cryptocurrency market.
A diversified portfolio that consists of several crypto assets and stablecoins helps to minimize losses. In short, follow a simple rule: don't put all your eggs in one basket. This old saying pretty much describes a basic investment strategy: if you pour all your money in one asset, you may easily lose it all.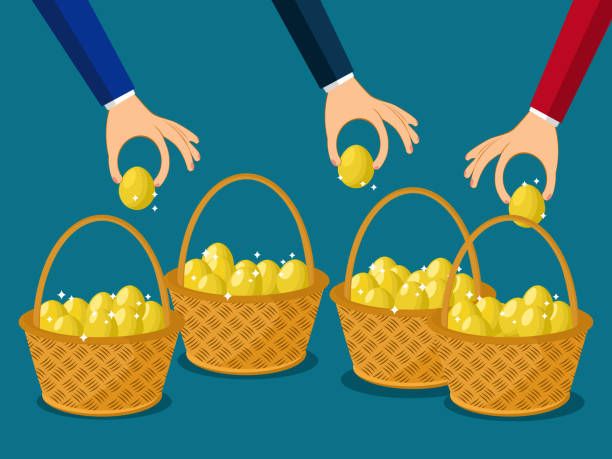 Another important factor is price comparison, so keep it in mind. It's always a good idea to keep digital assets differing in value.
Security Issues
Cryptocurrency is more susceptible to hacking when it's stored on only one exchange platform. Local storage is not secure enough as the data can be lost or stolen, so the potential Elliot Alderson can find out what you bought.
Cybercriminals aim at unprotected accounts and cryptocurrencies. Public and private keys should be kept separately from the storage where users actually stow their tokens.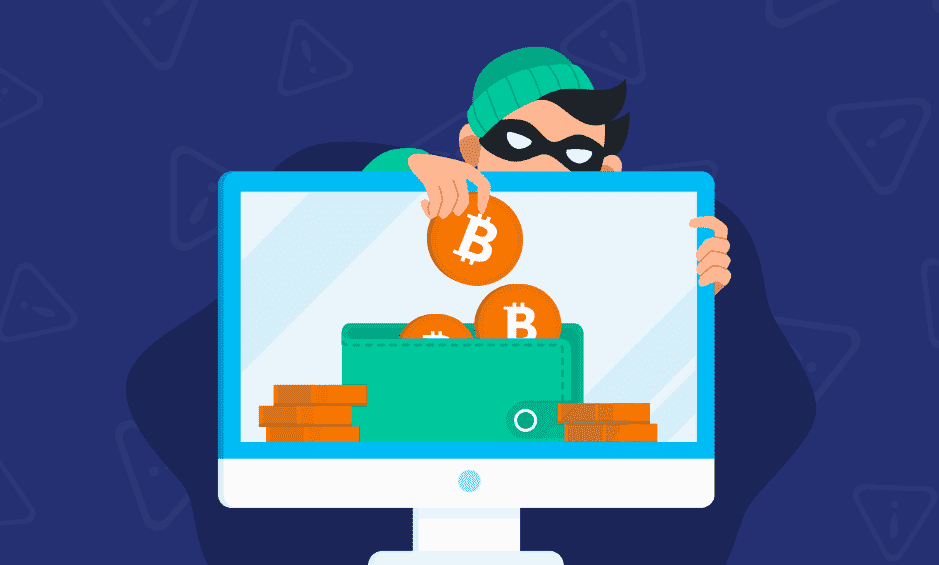 Every digital wallet has unique features, security requirements, technological basis and advantages, and all these aspects should be taken into consideration. Examine the policies and security recommendations, before making an investment. If you're looking for the most secure way to store tokens, try a cold wallet—it is the option that lets users hold crypto offline.
Short-Term Trading
Choosing a cryptocurrency to invest in is a challenge. Nowadays there are about 20,000 various tokens on the market. That's why it's essential to pave your own investment path and follow it.
The correlation between volatility and time is the main advantage of long-term trading. In the long run, this kind of investment has a much lower risk than the short-term option, so don't be in a hurry trying to bite off more than you can chew and get all the money from all the possible sources: it's better to opt for a long-term investment strategy.
Celebrities & Their Crypto Ad Fails
Matt Damon started promoting crypto investments when BTC cost twice as much as it does now. Mike Tyson's NFTs have dropped by more than 90% since his first collection was introduced. And those investors who lost fortunes on the "pump and dump" scheme are filing a lawsuit against Paul Pierce.
Let's take a closer look at the tendency.
It has been two years since the initial crypto drawdown, and the full extent of financial pain that millions of investors have already suffered is yet to be described. Still, dozens of celebrities nonetheless advertised projects that soon turned out to be a total scam; sometimes they even invested their own money. Call to action strategy came in different forms: from big-budget TV campaigns pushing certain exchange platforms to mysterious tweets promoting no-name tokens.
Famous people from different fields backed the wrong horse, and some of them were even sued. Currently, they barely speak about crypto but these cases are indeed worth reviewing.
Matt Damon, actor
The Good Will Hunting star became the object of public hatred for being an ambassador for crypto exchange Crypto.com and the slogan "Fortune Favors the Brave". He made his promotional debut on October 28th, 2021.
The actor invested in Bitcoin, and then started his brainwashing, claiming that the coin's price was about to go through the roof. But a couple of months later the assets plunged in value. Since the day Damon's promo had aired, BTC already lost up to 60%.
Tom Brady, football player (13,2 million followers on Instagram)
The successful quarterback and the seven-time Super Bowl winner announced his partnership with the crypto exchange in June 2021.
He said, "I am entering the cryptocurrency world with FTX. Are you in?" His wife, Gisele Bündchen, also took part in several campaigns. Since then, the fans who invested in FTX after the promo, lost 95% of their assets. Oops.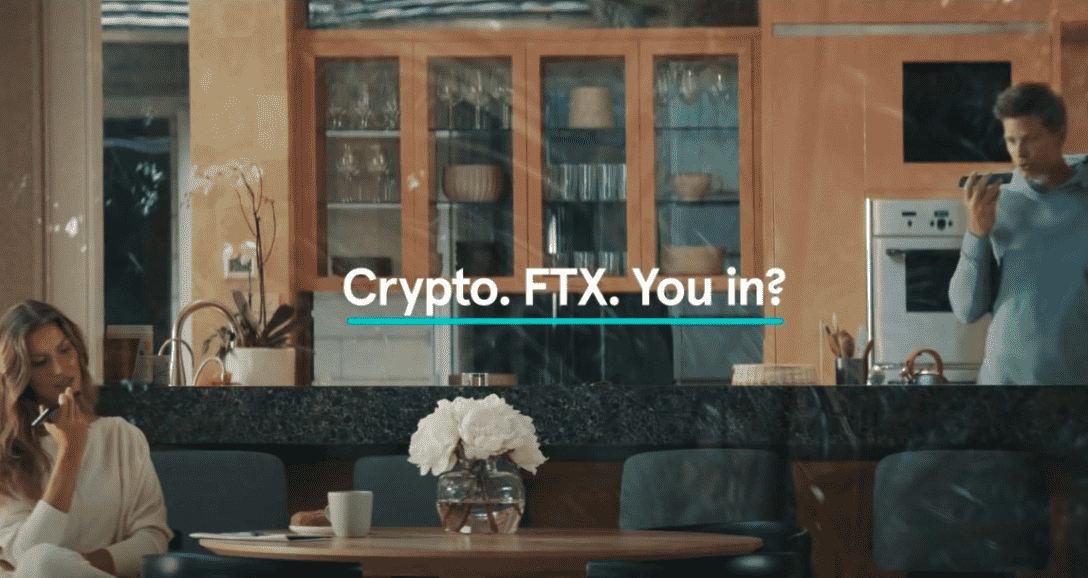 Even Tom's colleagues, Steph Curry and Naomi Osaka followed him into partnership with FTX and became FTT devotees. As expected, the exchange ended up being a scam scheme and the token hit the bottom.
Mike Tyson, boxer (20 million followers on Instagram)
The boxer created his own NFT collection in August 2021. Among the stunning feats, one could find the infamous incident when Mike bit off Evander Holyfield's ear. Another NFT portrayed the boxer kissing his favorite carrier pigeon.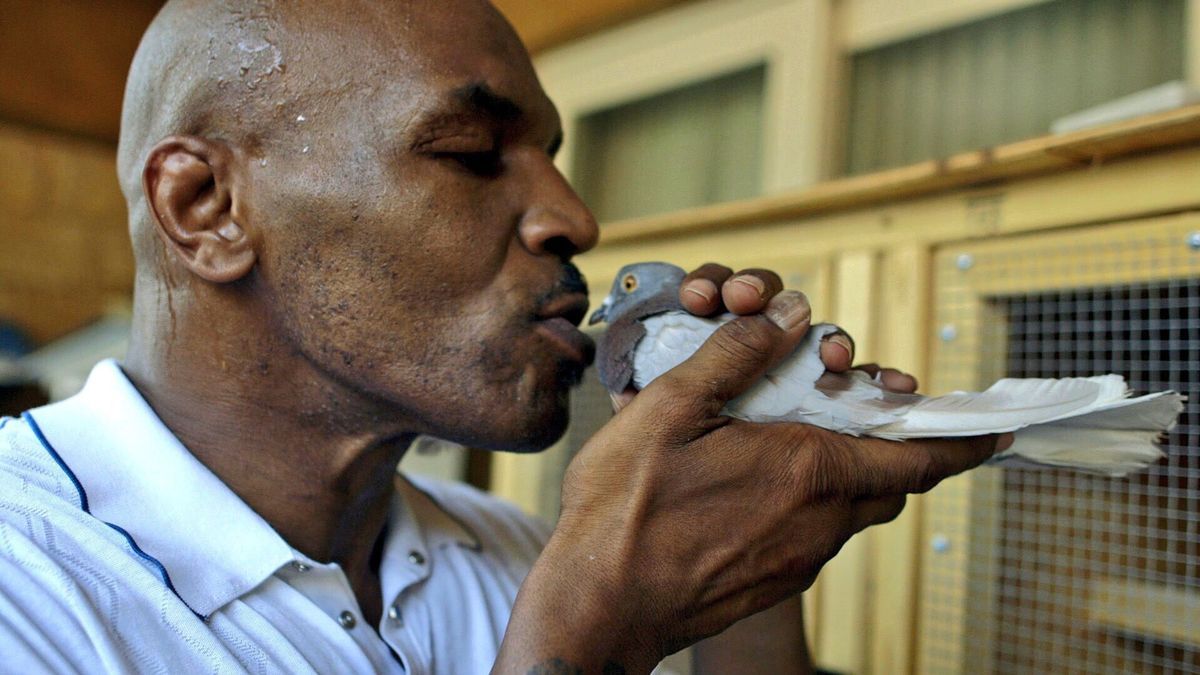 From the start and up to the last sale on July 21st, the average price for Tyson's NFT fell by 95%.
Reese Witherspoon, actress (28,8 million followers on Instagram)
Back in December 2021 the Hollywood's Legally Blonde tweeted, "Crypto is here to stay".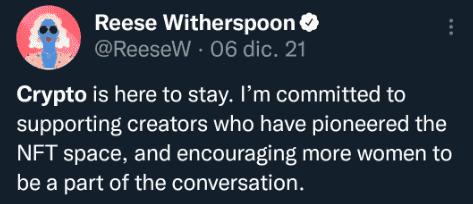 Her media company Hello Sunshine partnered with NFT World of Women in February to promote them and attract investments. Since the day the partnership was announced, the average price of World of Women NFT dropped by more than 75%.
Nick Carter, singer (2,2 million followers on Instagram)
Backstreet boy tweeted a few things to advertise SafeMoon token on April 18th, 2021 claiming that "he has been a cryptocurrency trader for several years now". Token, which reached its peak after Carter's tweets, lost 99% of its value since then.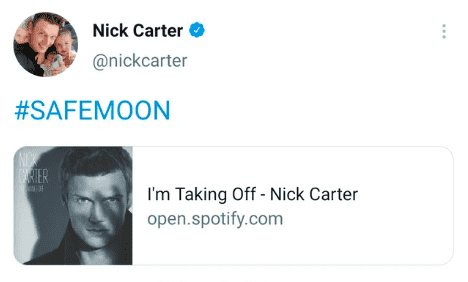 His representatives made the following announcement in his defense: "Nick Carter has never been either the owner of SafeMoon or their sponsored ambassador. He simply invested in tokens like any other member of the community".
Conclusion
In this article we reviewed the fundamental crypto pitfalls to save you from making the same mistakes. The essentials every crypto investor should keep in mind are simple: portfolio diversification and emotional stability. Another thing to remember is the embarrassing crypto campaign cases and the financial damages they caused: forewarned, forearmed! So, now you can stay away from the projects promoted by celebrities—or at least think twice before making an investment like that. Be careful!
Disclaimer
The experts' opinions may not coincide with those of the editorial staff. Traffic Cardinal does not give any investment recommendations, the material is published exclusively for informational purposes.