At the same time, Bitcoin is not the only blockchain network in the crypto space: there are many others, for example, Ethereum. After the long-awaited Merge, Ethereum is reported to have lowered energy consumption by 99% (refer to Crypto Carbon Ratings Institute (CCRI) for more info.)
That's why cryptocurrency projects like IMPT choose the Ethereum blockchain. In 2021, Elon Musk, Tesla CEO, announced that the company would suspend accepting Bitcoin due to its energetically inefficient status.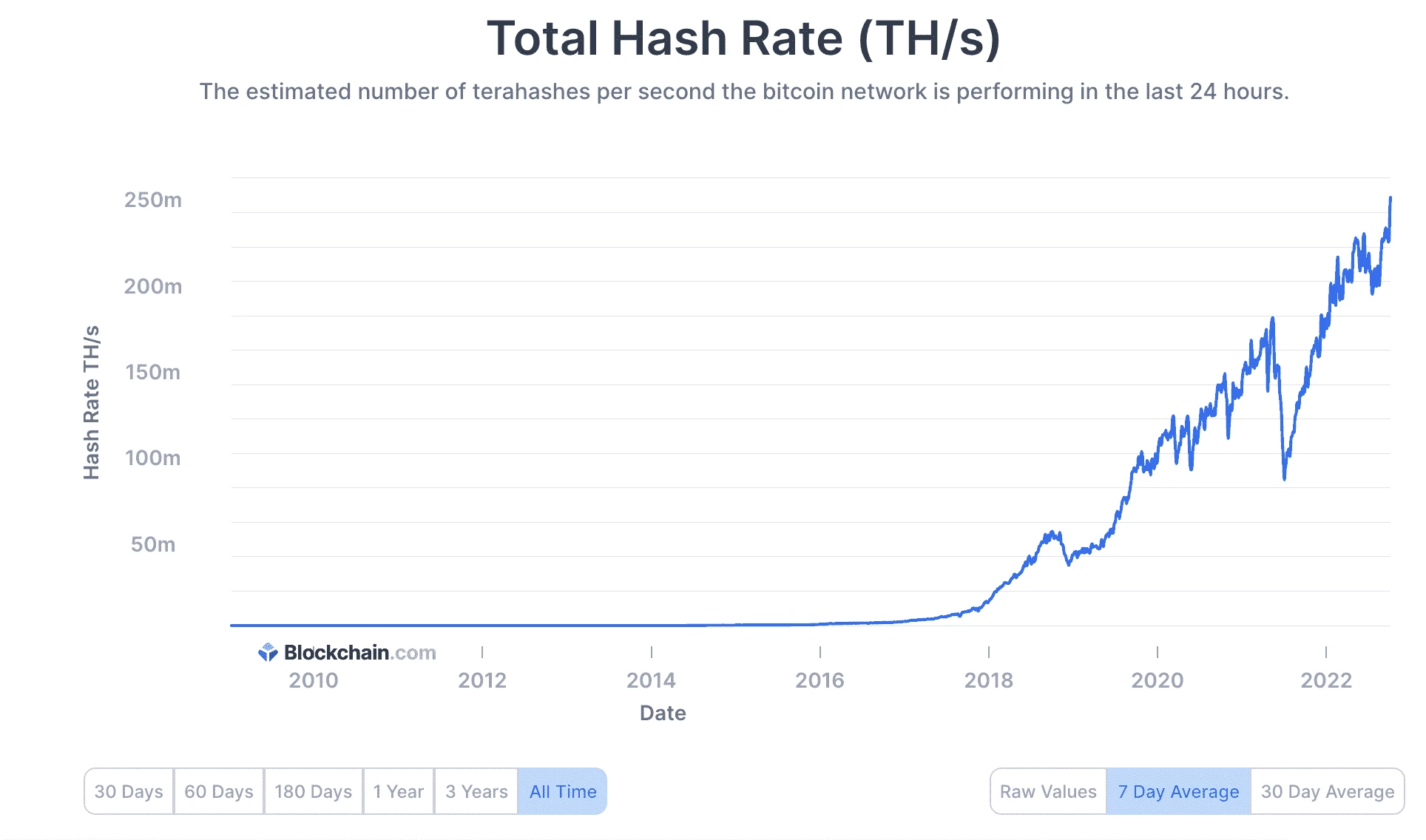 What Is Proof-Of-Work
Bitcoin, created in 2009, started with the mechanism known as Proof-of-Work. It allows people to send and receive funds without having to connect with banks. That's why Bitcoin became the best PoW cryptocurrency on the market. Still, miners have to verify transactions to keep the network decentralized.
Everyone can mine cryptocurrencies if they have the necessary equipment. In the early days of Bitcoin, every miner could plug a basic graphics editor into a desktop computer and mine coins.
Bitcoin is a multi-billion dollar asset in 2022. Successful coin mining requires considerable resources: for example, monstrous volumes of energy are required to test the power of Bitcoin. As a result, electricity consumption is on the rise.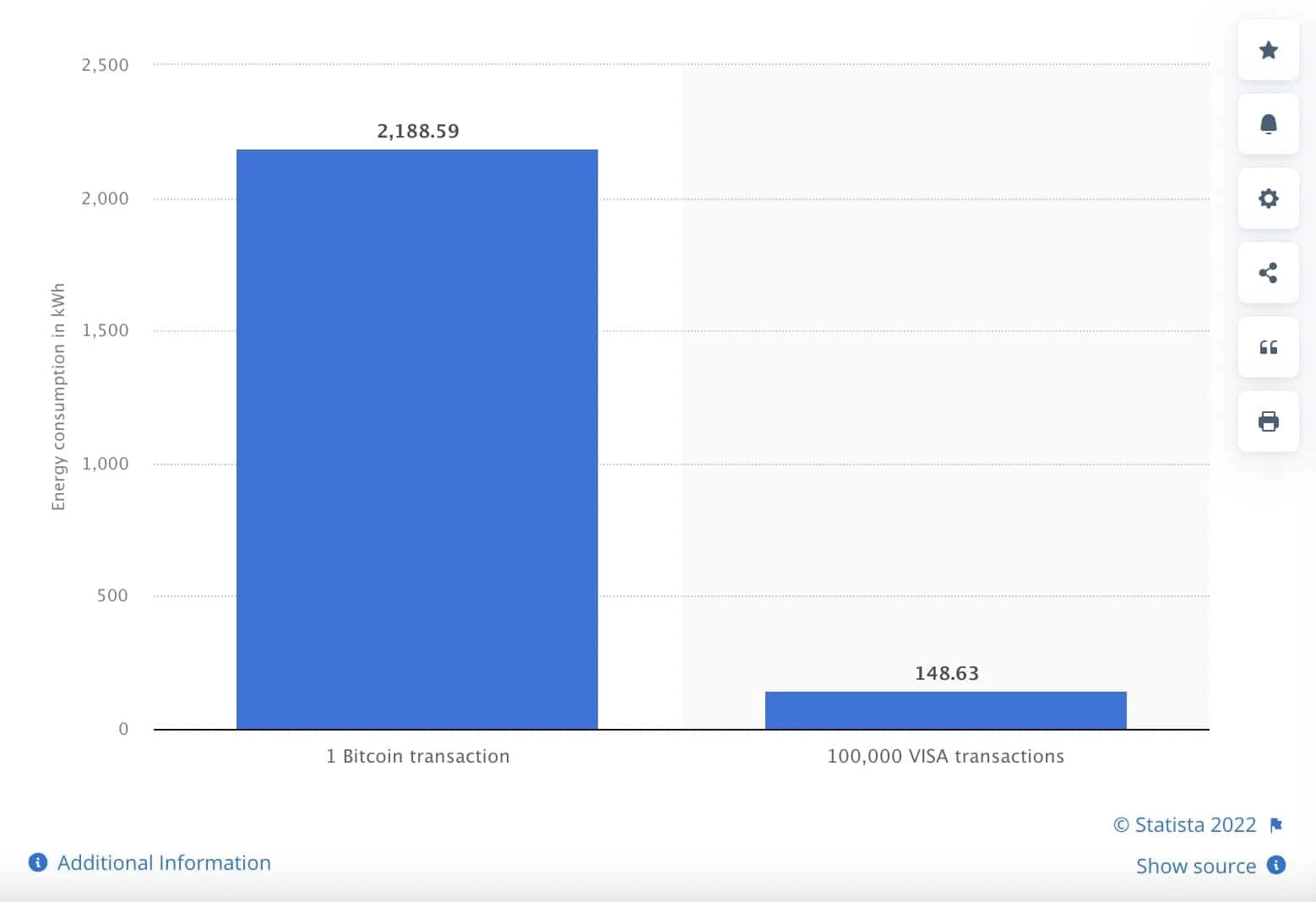 Here's an example of how environmentally destructive BTC can be. The diagram shows that in April 2022, more than 2188 kWh were spent on one crypto transaction. By comparison, it takes only 148 kWh to process 100.000 Visa transactions.
Even more so, Bitcoin currently consumes more electricity than entire Argentina, which has over 45 million people.
Crypto Energy: How It Works
World energy prices are at a very high level. Even before the current energy crisis, several governments around the world stepped in to regulate or completely ban BTC mining.
China is an outstanding example in this matter. The country introduced a ban on cryptocurrency-related mining in May 2021. Prior to this, China was the dominant force in the Bitcoin mining industry due to its access to cheap energy.
Introducing Carbon Offset Programs
Сarbon offset programs are one of the best options cryptocurrency and blockchain can offer to improve the environment.
Many jurisdictions have a limit on the number of carbon emissions a company can be held liable for in 12 months. If a company uses more than allowed, it has to buy carbon credits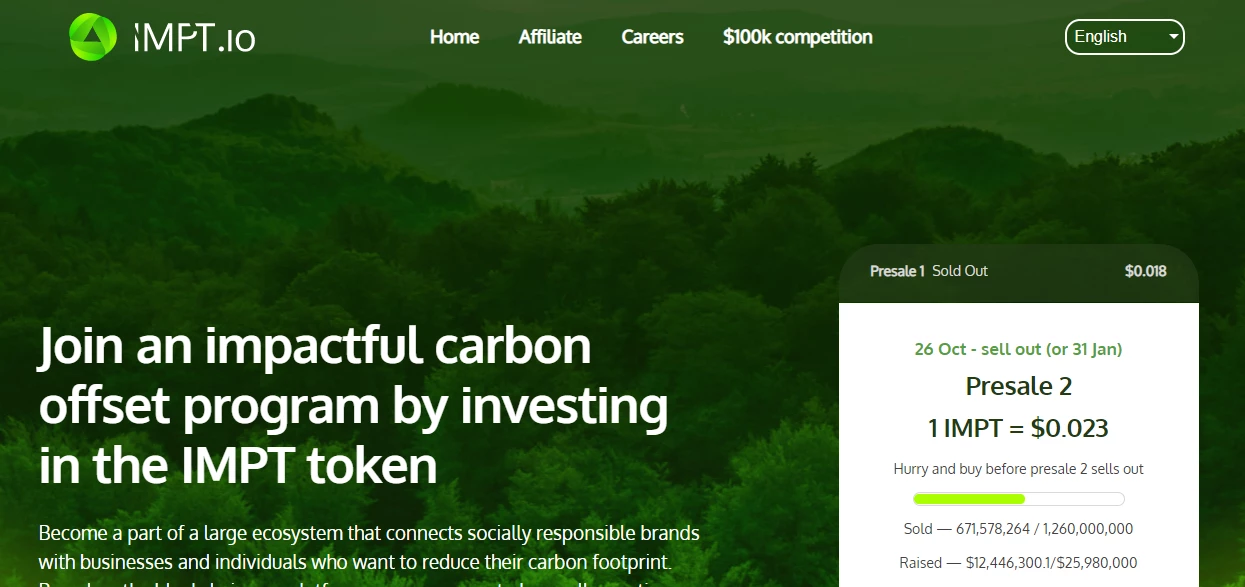 If a company has not yet used up its allowance, it can sell its carbon credits to other companies. This situation represents a viable source of income for energy-efficient firms such as Tesla.
There are projects on the market that help fight the problem of carbon emissions now, for instance, IMPT.
IMPT supports trading carbon credits through NFTs recorded on the Ethereum blockchain.
The project opens its doors to the general public by launching a cryptocurrency pre-sale that offers loyal prices for early investors.
What Blockchain Solar Markets Can Offer
Another way that crypto can help accelerate the global transition to renewable energy is through a peer-to-peer consumer connection system.
For example, the Australian company Power Ledger created a blockchain-based portal that allows homeowners to sell excess energy generated by solar panels. Those in need of energy can subsequently access it through the Power Ledger portal.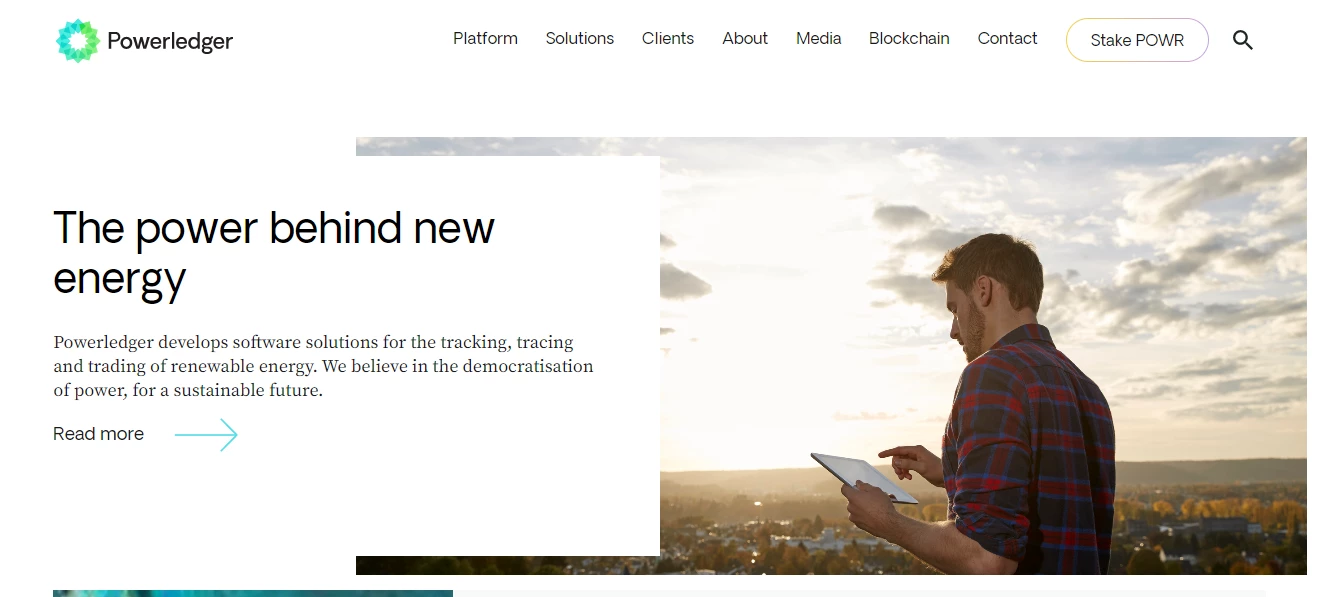 Blockchain Registry: How To Restore Forestry
Oddly enough, blockchain technology can contribute to forest recovery.
The long-term goal is that every tree in a particular area is to be added to the global blockchain ledger. The tree will be backed by a unique NFT, allowing to track the life cycle of said tree. For example, if a tree is cut down to produce paper and cellulose, the blockchain will transparently check whether the regrowing process has been initiated.
Thus, have a look at this—the Cardano project.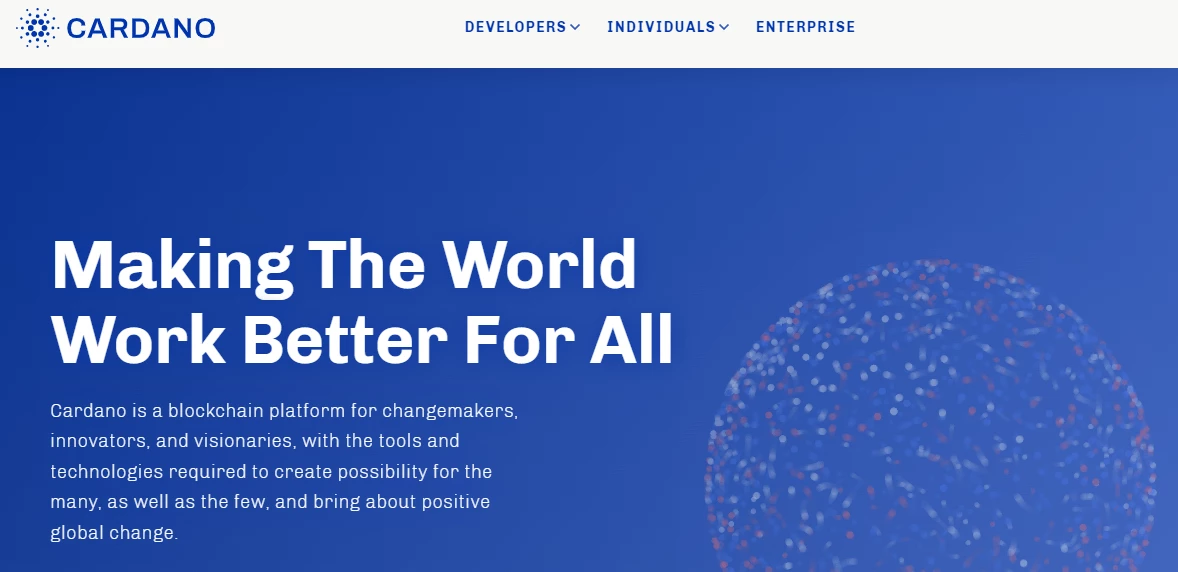 It's one of the best long-term investments in cryptocurrency. Its environmental decisions are powerful. The project has reached its goal of planting 1 million trees in 2022, and the entire process was recorded on the Cardano blockchain.
Conclusion
The broader technology of crypto and blockchain is still in its infancy. Indeed, legacy networks like BTC are trying to minimize their environmental impact. However, many innovative projects in the crypto space significantly improve the influence of cryptocurrencies on the planet.