Three ways to hit the bottle while you're in Catalonia at the Affiliate World Barcelona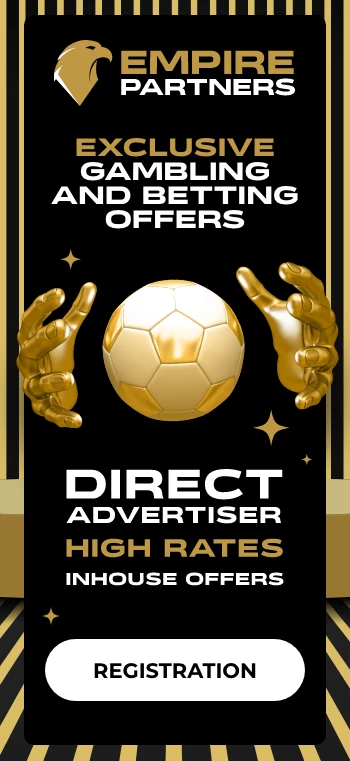 I have been dreaming about writing articles on alcoholic drinks and getting paid for it since the day I started thinking independently. Like, seriously, my first thought was, "Mom, I'm shitting my pants again," and the next one, far more coherent, "Oh my, that'd be so fucking brilliant: me, writing articles about alcohol for a fee, sleeping with models, doing some literature." And that's what I'm doing. Remember Steve Jobs, who said, "I am Steve Jobs." After that, they gave him a drink on the arm. That's how it went: there's a deal, here's a deal... and voila, he's got millions of dollars. So, if you're prone to alcoholism, don't bother and embrace your fate, making your way to great wealth and the highest citation index on social media.
In this article, I'm going to tell you about wine in Barcelona. Not the whine a grown man emits every time dressing up for a special event, but the wine one relishes on a hot summer evening, chilling on a terrace by the Mediterranean Sea, savoring a pile of fat, salty oysters.
Someone aptly noted that eating oysters is like kissing the sea, and drinking ice-cold sparkling wine, produced near this sea and filled with its mysteries, is a kiss with Calypso the nymph, hiding in a cave twined with vine. Well, Odysseus spent seven long years in her arms, far away from his wife, not bothering to put on his pants or relinquish the hold on the goblet, abrim with wine. Men like Odysseus are pleasure experts, so who are we to argue and abstain from alcohol? After all, if you're sure that the world belongs to those who have the traffic, you are terribly wrong. The world belongs to those who are enjoying it.
Natural Wine at Mr. Bubble Man's Winery
Address: Camí del Montgrós, S/N, 08810 Sant Pere de Ribes, Barcelona, Spain
Manel Aviñó, as known as Mr. Bubble Man, is a renowned Catalan winemaker in the tenth generation. His winery, where the grape has been growing since the XIV century, is only within a one-hour drive from Barcelona. Of course, I understand that our highly respectable readers used to count money and people wearing the same shirts during one conference, but get your brain going and sort this problem out: for how long, do you think have Mr. Bubble Man's dynasty been dealing with the grape?
700 years. 700 years, can you imagine? Steve Jobs hadn't been born yet, and that's comprehensible, but think of it for a moment: even da Vinci did not exist yet. Martin Luther hadn't yet posted his excruciatingly critical 95 Theses on the door of the church at Wittenberg. It was the time of the bubonic plague's reign. It was the time of the Catholic Church, united under the sign of the Papal Tiara. Mr. Bubble Man's dynasty had been cultivating the grape long before the first steam engine was invented. These eminent winemakers had been performing their wine magic long before the printing machine was introduced and before the unleashing of the Inquisition. European women weren't prosecuted for relationships with evil spirits when Mr. Bubble Man's forebears started making wine.
You know, Mr. Bubble Man once told me that he'd been trying to make wine by the recipes of the past. Doesn't it sound like proper time travel? And there are still people who claim that miracles don't exist!
Now Manel is producing the most unusual and recognizable sparkling wines in Spain, if not in the entire Europe. These wines are natural but not pét-nat; it's definitely Catalonia, and yet not Cava; sparkling and yet somewhat still. Listen, I can't vouch for it, you know, but an imam from Uzbekistan once told me that in the Muslim paradise, not only did the righteous men receive divine caresses from beautiful houris, but they were also allowed to savor the wines from Clos Lentiscus. This is how it was long before the Reconquista. I repeat I won't vouch for that, I didn't see it with my own eyes, but there's definitely some solid logic in it. It's hard to imagine that people in Jannat, or in the Garden of Eden, for that matter, are bound to savor some other sort of wine.
Manel sticks to the principles and practices of natural winemaking, which means he barely intrudes on the production processes. His wines are village wines, but they are still refined, made by the techniques worked out by the ancestors without exhausting the soil and adding ferments to keep the drink save during the transportation.
Anyways. If you make it to the winery, you'll almost certainly meet Mr. Bubble Man himself. He's a very easy-going man willing to tell you everything about his wine, grape, family, or history of winemaking.
By the way, you can buy a few boxes of wine at a wholesale price, which is quite affordable and attractive. What you can't buy, though, is the vista of ancient stone structures and endless vines stretching all the way to the horizon. This landscape clarifies one thing: money is a means of self-deception, so put aside the razzmatazz of your price worries and hesitations. Taste eternity, savor it to the last drop, and stop the time while savoring the wine with the bubbles spiraling up into the sky.
Cheers!
Priorat Red Wine at Joan Miró, Magician
Address: Joan Miró Foundation Parc de Montjuïc, s/n, 08038 Barcelona, Spain
Joan Miró is a distinguished artist from Barcelona who re-invented painting. It's impossible to classify him solely as an expressionist, fauvist, or surrealist: Miró himself is the genre. He is a window into childhood. His paintings send you to your dreams, to the worlds concealed by the screen, which is, in essence, the lid of the coffin with brightly painted monkeys spinning in a mysterious dance with their bare asses up in the air and their fleshy lips pouty. These monkeys are throwing profound quotes about the main idea of existence, which is to be true to yourself.
Miró is a fairytale.
If you want to study his paintings and get lost inside his pictures, prepare to plunge into the depths of secret passages in your own imagination. That requires some effort: first, don't be an asshole who's dead sure of being able to 'daub the same kitsch' without anyone noticing the difference. Because you can't. To be Miró, to paint like him, you have to be an adult who's saved the spontaneity of a child, the perception that makes everything in the world alive and magical. With your work concentrated on hair-loss treatment promotional campaigns, you don't see that much magic: it goes up in flames and vanishes into thin air, leaving behind nothing but digits and bald heads that stick to the backside of your retina after hours of watching and assessing endless creatives. In short: switch off your phone, switch on your heart.
Second, get tipsy for a better experience: this is the best way to discover your inner potential. Warm up your blood; make it boil! Sweet dreams are made of this wine from the Priorat region. Strike me dead if I'm talking shit. Half the bottle before the museum; the rest is to be hidden in your jacket pocket.
Priorat red wines are strong, aged, thick, and noble. They are growing under the blazing sun and sea breezes. Only the Priorat and Rioja wines are included in the highest quality category in the world wine classification, so you can grab any wine producer priced at 30 euros for a bottle. Priorat wines can get you high. After just one sip, you want to participate in a corrida, throw yourself onto a bull, cite Pablo Neruda's verses, or hike up a señorita's skirt under a magnolia tree!.. In short, not every sort of grape is destined to become Priorat. These wines taste like Bacchus's blood; they are passion incarnate. If human hearts were made of the grape, only the most loving, courageous, and bravest ones would be chosen. Priorat and Miró complement each other like a cold beer on a hot day under the scalding sun. They complement each other like a glass of whiskey sipped during a brilliantly cited poem. They complement each other like a firm handshake with a friend you haven't seen for too long. There's nothing better in the world than drinking a Priorate wine and straying across the dreams of the great magician, bumping into unknowing creatures and spotting your friends in them... or maybe you can find yourself hiding there?.. I'm the red wand, in case you're wondering.
Cheers!
Cava on the Mediterranean Coast & Catalan poets
Address: Llevant: Av. Litoral, 114
Every time an affiliate marketer says something from the stage, the entire poet community starts weeping. Why? Because, well, these poets are hurt to hear this: affiliate marketers cannot handle words. Imagine greasy fingers leafing through the rarest, ancient manuscripts stored in most renowned libraries. This is physically painful. I, for one, never listen to such harangues as there are many more exciting things, staring at a stone, for example. Anything can be better than endless harangues at conferences, but I dutifully accept my burden and after a long day of plodding discussion about all types of bullshit nobody is interested in, I'm tempted to escape to the sea, accompanied by a great book and a wonderful bottle of wine.
Oh, what's that quote by Brodsky? He offered a piece of advice when you're fucking fed up and sick of it all: Board a train, get to the coast.
This is what you must do on a hot July evening in Barcelona. Secure yourself a bottle of this unheavenly awesome cava, board a train, and get to the Mediterranean coast to read poems by Catalan poets.
Llevant Beach is the quietest one in the city, where rappers and tourists are scarce. Cava is the main wine of the region. It's sparkling, can be either white or rosé, and is produced nearly everywhere, so I recommend taking extra brut, paying at least 15 euros. Cool it for as long as possible, and drink it with peaches, strawberries, and oysters. Don't forget a book! For better relaxation, of course. I have a fantastic collection of Catalan poetry by the same name, Catalan Poetry. It's easy to find: it's most likely scattered around the Internet. In fact, there's a lot to admire as Catalan literature has roots stretching back into antiquity. This is the literature of the strong and the brave. This is the art of the poor and the proud, for those who frequently considered love to be blood. Many of the poems are filled with sorrow, but this is what makes them so special. Here's one by Manuel Forcano:
IT ISN'T YOU
Don't labour to understand
all the things rumbling away
inside you:
they're memories,
distant cities, summer light,
jungles which, from one day to the next,
have become wilderness, names
and bodies with whom you've quarrelled,
desires that still smoulder,
dreams to be fulfilled,
steps taken
in the dark.
Let none of this disturb you.
It's like the clothing you wear every day:
it has your shape
but it isn't you.
There's nothing else I can add. If you are still not inspired to go to the Mediterranean coast with a bottle of cava in hand and peaches in your bag, if you're still not eager to observe the horizon gleaming with the sunset, if you're still not tempted to read Catalan poetry, you're a miserable philistine and the purest barbarian on earth, so that's where our ways split.
See you later.