This conference was unique for many reasons, but for us, it was particularly special: we participated in Affiliate World Barcelona as official media partners, so we were obliged to be active to meet the organizers' expectations. While we were all significantly nervous and anxious about this prospective undertaking, we nonetheless strove to provide the best experiences. Let's take a closer look!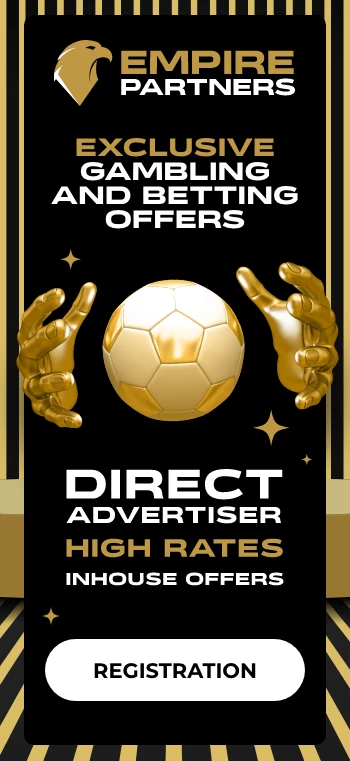 Entering the Venue
It was no easy task to accommodate 5000+ people at a time, but Fira de Barcelona, a huge EXPO center in the middle of Barcelona, couldn't do better. At first sight, there's not much to see as it resembles any trade center, but once you pass the control desk, you're introduced to the most exciting and witty approaches you have ever encountered.
Going by the A section, you notice affiliates who follow a habitual route by simply offering their business cards, thus letting attendees explore the details. If you slightly divert to sections B, C, and D, you discover less straightforward but more exciting techniques: 1Win have arranged a booth where you can play cards with dealers, and AlgoAffiliates have set up a wheel of fortune where you can win their merch (I, for one, got a phone holder, so let my new photo era begin!) Anyways, if you are looking for creativity incarnate, this is definitely the right choice!
Taking a Break
A strenuous session of networking, no matter how exceptional and inspiring, can leave your stomach empty and stop your brain. Luckily, the adept organizers took care of it: coffee stations were scattered around the venue, so you could refresh your train of thought, recharge your inner battery with an oxygen drink, or grab a scoop of ice cream to fight the detrimental influence of the Spanish heat.
And you know what? These were mere appetizers: the real thing was happening outside. The buffet, wittily named Beer Garden, was bustling with people eager to taste Spanish, Mexican, or all-European delicacies. Grab a beer to follow, and you're having the experience of a lifetime.
Speaking on Stage
Munching on the last few nachos, you're back on the rails, strong and rejuvenated as ever. Networking is great, and new acquaintances are even better, but we came here to acquire new knowledge and share experiences to improve our skills and reform the industry from the inside. That's why we stopped by to listen to the reports clarifying the current situation on the market and unraveling the mystery of the trends in various niches.
Brendan Kane, Hook Point LLC, delivers one of the most impressive presentations. He sums up the necessary aspects that can refine your video content strategy. The speaker offers his opinion on view generation, pointing out what one should do in order to make their content go viral. Considering the video-centralized bias of today's world, these observations will come in handy in no time.
Aleyda Solis from Orainti also takes a course on modernity and speculates on the subject of AI and task automation in SEO. Anna (Anca) Gita, MaxWeb, chimes in and broods over AI-Drive personalization and optimization. Other speakers dwell on the performance of the Meta platforms, Native Ads, and Google strategies, so no matter which niche you're attracted to, you have every chance to shape up your understanding of the industry, find a few tips, work with the current trends and incipient proclivities that will eventually help you scale up your business.
Affiliate World Asia is coming! Get your $50 discount. Just use the link. We will be waiting you in Bangkok. Join us guys.
Wrapping Up
All in all, Affiliate World Barcelona 2023 became a grand event that united people from different countries, allowing them to reformulate their ideas of a successful business and refine already existing techniques. Beginners could find new sources and structurize their upcoming campaigns, while professionals elucidated on the most intricate subjects, raising acute questions and solving problems in the dialog with the audience.