You may be familiar with the term cricket from English literature, where writers big and small called this summer sport a gentleman's game. Alas, you will find yourself gravely mistaken if you label it as an exclusively British type of entertainment: sports fans are already at your door, eager to debunk the myth. In fact, this is one of the most widespread and popular athletic disciplines, surpassed only by maybe football. Annually, approximately 2,5 billion people watch cricket, and most of them are Indian (not Brits, sorry to disappoint you.) So, we decided to plunge into an old Indian tradition and take an inside look at cricket, trying to find out how significant it is for the locals and why the info can be useful for affiliate marketers. Jitendra Vaswani and Riasat Shaan are here to satisfy your curiosity!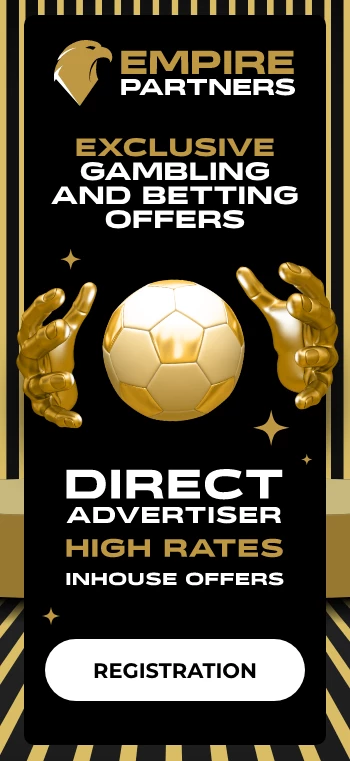 Jitendra Vaswani, the Founder of Kickass Internet Marketing Blog bloggersIdeas.com
Riasat Shaan, Head of Affiliate Mostbet Partners Asia
Why so popular?
For the past 20 years, cricket has been in constant demand in India.
Jitendra Vaswani dwells on the changes in the IPL industry over the past 20 years:
People in India love the IPL and worship it like a religion. The Indian Premier League has provided financial stability for cricket's elite, first and foremost. While this has generated unrest in places like the West Indies, it has also ensured the financial security of professional players.

When it comes to paying international cricket players, smaller countries often fall behind due to cricket's profit share. Due to the brief duration of their career, some retired athletes were able to secure their financial future thanks to the IPL. Even if Test purists might look down their noses at the circus, T20* has proven its strength and helped cricket boards throughout the world realize how potent T20 cricket can be.
(*Т20, or Twenty20 (twenty-twenty) is one of the main three match formats in cricket (alongside test matches and ODI matches). Twenty20 (T20) is a shortened game format of cricket.)
However, nothing said above explains why cricket is so common in India. Well, there are a few plausible reasons for such immense success:
Accessibility. Nearly anyone can participate, regardless of the financial situation or gender. Cricket equipment can be assembled from makeshift materials and from scratch. Matches can be arranged practically anywhere: the layout of the field can be easily adjusted to the open area.

Sponsor's interest. In India, cricket-related ads are everywhere: on luxury cars, watches, or shampoo bottles. IPL players, without exaggeration, promote everything: from restaurants and brand names to upcoming movies.

Social standing. Cricket players are teen idols and are sometimes likened to national heroes.
Jitendra Vaswani shares his opinion on the popularization of cricket and the IPL in India:
There are many factors. As cricket is practically a religion in India, a country with a rapidly expanding economy (now at 8%), it always had great promise. The IPL has also accomplished several successes. The IPL was the first athletic event to be shown live on YouTube a year ago, although behind a paywall. The White Mischief Gals of the Royal Challengers are just one example of the official cheerleading squads that brought a new level of flair and fun to the stadium. The IPL has ensured a quality and entertaining product by drawing the top cricketing talent both domestically and internationally. Being a domestic league, one Indian side usually comes out on top, unlike in the World Cup.
What's the trend?
The current champions of the League are Gujarat Titans. Sports analysts opine that their leadership was secured by Hardik Pandya's clear guidance. Hardik, the team's captain, did his best to motivate and enthuse other players.
However, Hardik Pandya from Gujarat Titans is not the only crowd-puller admired by the general public. In 2023, there are other names on the list as well: Jos Buttler (RR), Rashid Khan (Gujarat Titans), and Yuzvendra Chahal (RR).
Jitendra Vaswani, a passionate fan himself, also mentions his favorite players in a conversation with Traffic Cardinal while speculating on the 2023 IPL season.
I am a big fan of the Delhi Capitals. As the players on each IPL squad are all household names in their own states, picking a winner is impossible.

There is a lot of support for the Gujarat Titans to repeat as the IPL champions. GT appears to have assembled a strong roster for the upcoming season following the IPL 2023 auction. The team's roster of 25 players was bolstered with the addition of 7 new cricketers. Last year, GT's hitting was somewhat below par, but that's not the case this year. The batting depth of the club has been bolstered with the additions of Kane Williamson and KS Bharat to go along with Tewatia, Miller, and R Khan. Mohit Sharma, Joshua Little, and Shivam Mavi were all acquired in the auction, adding to the team's already formidable bowling lineup that included Mohammed Shami, Alzarri Joseph, Yash Sharma, and Rashid Khan.

My top picks are these Shubman Gill, David Miller, and captain Hardik Pandya. They are the greatest players around and can make even a boring game entertaining.
How to… Marketing?
Indians are known for their temperament and outstanding ability to discuss cricket for days on end. Such heated confabulations often turn into arguments, and arguments may morph into an urge to place a bet on their favorite team.
Betting is excruciatingly popular in India, mainly due to the government bans, no matter how weird it may sound. Such restrictions raise awareness and popularity among the people who better know where to place bets and what offers are currently on the market. This information is open to everyone, says Riasat Shaan, Head of Affiliate Mostbet Partners, Asia.
India is a goldmine of profit, and in terms of cricket, this GEO can offer a motley target audience: either a young student or an elderly woman may belong there. Regardless of occupation, age, or gender, Indians seem to be more loyal to the product if it is even remotely associated with the IPL.
Generally, images of girls, cricket players, and money are used in promos. Indians like bright creatives and websites with the colors of the national flag. They love a convincing victory and phrases Jo Jeeta Wohi Sikandar* and Kaun Banega Crorepati**, as these are widely known shows where one can win great prizes by simply answering simple questions, claims Riasat Shaan, Head of Affiliate Mostbet Partners, Asia.
* The One Who Wins Is the King (Hindi).
** Who Wants to Be a Millionaire (Hindi).
Creative-wise, strict prohibitions are explained by platform policies (Google, Facebook, and others). Riasat Shaan advises against foreign IPL players: Indians are patriots, so they will most likely admire local celebrities.
Choose English instead of Hindi. Hindi is not the national language, so each Indian state has its own dialect, clarifies Riasat Shaan, Head of Affiliate Mostbet Partners, Asia.
Indian cultural traditions may be a stumbling block to an affiliate marketer, but ignorance is not an excuse, at least not a good one. If you add anything that might even potentially offend Indian culture, you will immediately botch up the whole campaign. Snafu. To avoid that, Riasat Shaan recommends getting a consultation from local teams before launch.
Alongside Facebook and Google, many people switch to influencers who can be found on social media. Discord and OTT Ads are growing more popular among affiliates, remarks Riasat Shaan, Head of Affiliate Mostbet Partners, Asia.
Conclusion
In 2023, the IPL takes place from March 31 to May 21, letting the teams demonstrate the real tour de force of cricket. Millions of fans around the world are rooting for their favorites, waiting for the match to begin. If it isn't the best moment to get the maximum profit, then what is? :)