Although financial difficulties, turbulence and a chain of economic crises following one another in sequence gave us no rest, online gambling kept steadily growing.
Things skyrocketed during the pandemic when many people were bored in the house and tried to distract themselves online. Not only ordinary people, though: many land-based casino frequenters had to switch to online gambling platforms due to isolation and quarantine. So, hundreds and thousands of new visitors were tempted to join and try their luck in making a quick buck.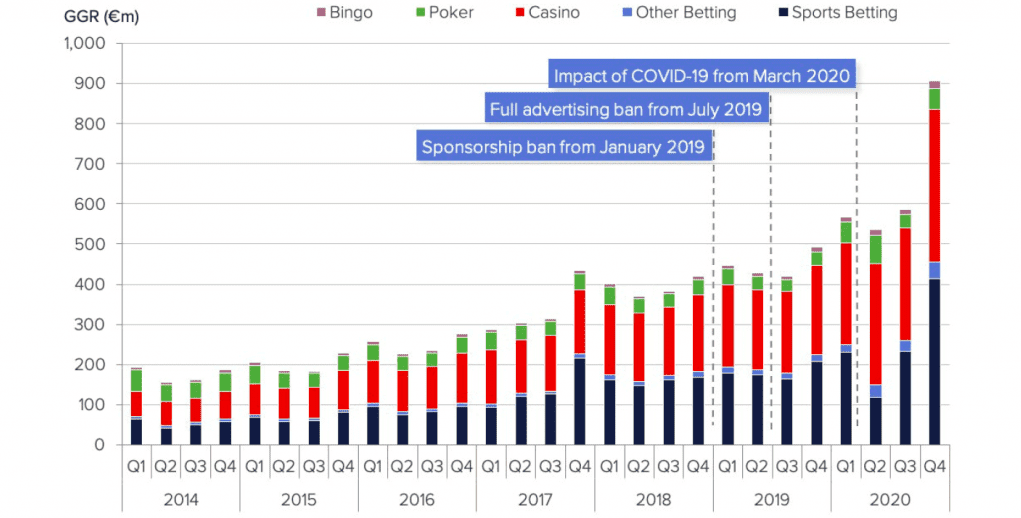 Companies providing such services didn't miss a chance either: instead of wasting their time, they tried to satisfy both experienced gamblers and newcomers. Their marketing strategies included developing new bonus programs, topical games, exploiting popular coronavirus queries to their advantage, and so on.
But what really matters is how the US government was trying to adapt to this online gambling boom.
Legal status of online gambling
Online gambling in the US is legal at the state level, however, the states are given the liberty to enact laws regulating all gambling activities within their jurisdiction. To this extent, all virtual undertakings are prohibited, unless there is a law saying otherwise.
There is also the acceptability hierarchy between the kinds of gambling. For instance, no other type of gambling is favored by American users as much as sports betting. Nearly half the states have either launched online sports betting or are planning to do so in the near future.
As for online casinos and poker, those types turn out to be less fortunate. So far, you can do either one of them or both in the following states: Michigan, Pennsylvania, New Jersey, West Virginia, Delaware, Connecticut and Nevada.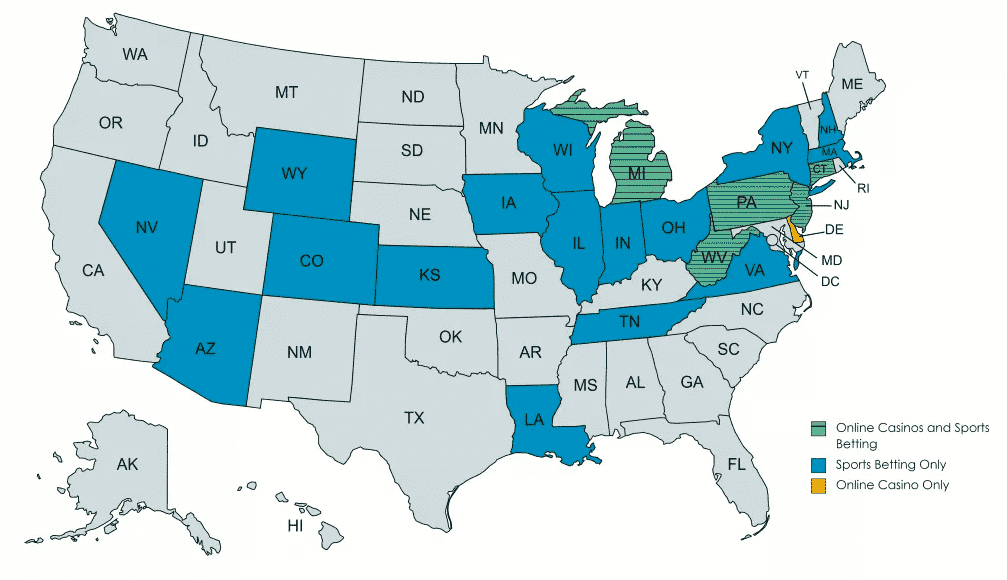 Oddly enough, you don't have to be a resident to gamble online: non-residents are allowed to participate in such activities, but they have to be physically located within the state lines at that moment.
2023 expansion possibilities
The States are always looking for ways to boost their revenue, and gambling has become one of the wells they are trying to pump. As you can guess, 2023 did not change anything.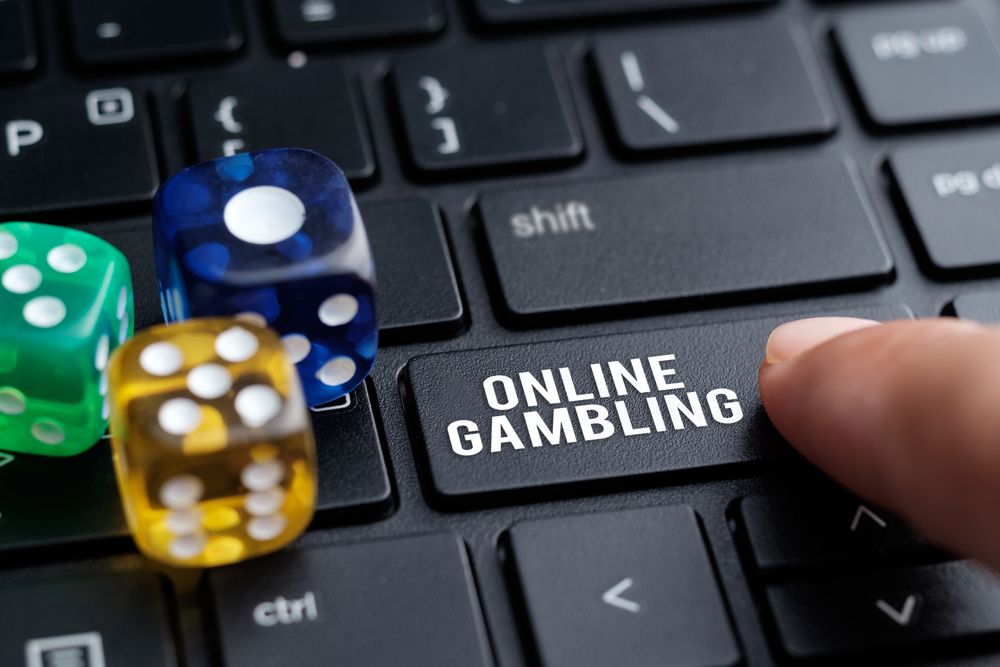 Online sports betting has already been approved and will be launched soon in Maine, Massachusetts and Nebraska. Other states are actively promoting the legalization of sports betting but they are facing obstacles. This applies to Georgia, Kentucky, Minnesota, Missouri and North Carolina.
While sports betting has digitally conquered more than half the states in recent years, the online casino market remains largely untapped. Thus, gambling activities have mostly been limited to physical casinos which leaves much of the US map for online legalization. New York and Indiana have the best chance to make the list coupled with a serious lobbying effort. Both already have legal online sports betting so casinos, in theory, should be a natural fit.
There is also an optimistic expectation that legislation might at least be introduced in the following states: Illinois, Iowa, Colorado Maryland and Missouri.
As for online poker, it has always been a low priority for most lawmakers. However, there is still a silver lining for the upcoming year. Kentucky already has an online poker bill ready for debate in its legislature, and New York and Indiana are likely to follow through. It is hard to predict what politicians could do, but we can venture a guess. With so few states with legal online poker, every win is big.
But for some states, legalization of gambling may never happen. For example, Utah maintains a total ban on all kinds of gambling-related activities, mostly because the majority of its population are Mormons. The Mormon Church does not approve of it as it is considered a sin. A few other sins to compare: consumption of alcohol, caffeine, nicotine, and partaking in money gambling (yes, already mentioned.) It's only natural that the community's majority affects local regulations.
Going online: yay or nay?
So why is it important for the online gambling market in the USA to expand? Can't players just take part in the same activities outside the country? Well, yes, there are many international gambling companies that allow US users to sign up on their platforms. However, such players will not have any legal protection as these companies operate outside the US jurisdiction.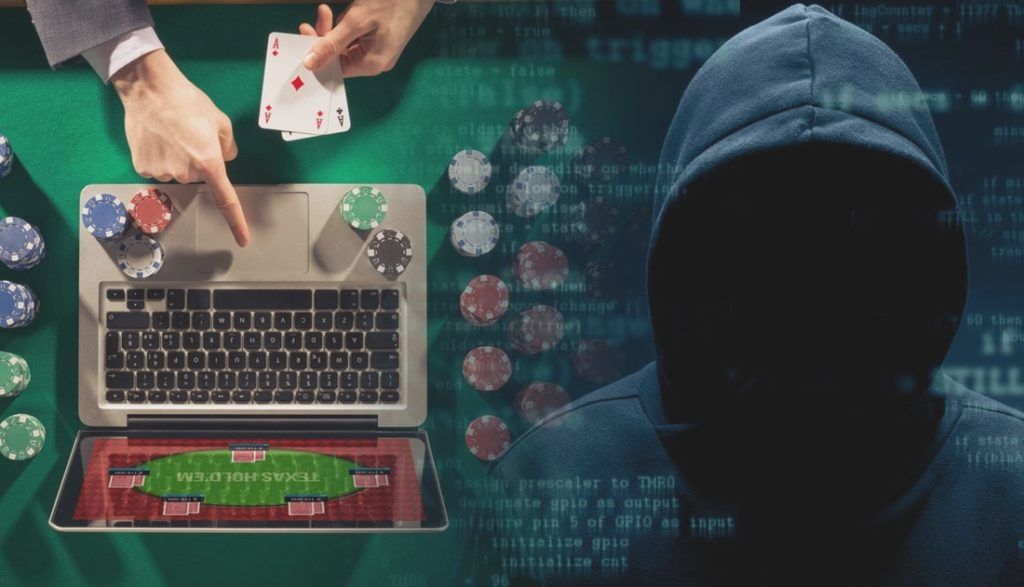 On the basis of this, it is better to only register on online platforms that are licensed by a state authority. The simplest method to assert their legality is to check the licensing details on the homepage of its website or mobile app.
It's also advised to see whether the company has complied with responsible gambling terms: for example, games should be subjected to third-party audits by professional bodies and authorized by the state gambling regulatory authority or commission.
Apart from licensing status, users should also be concerned about web security. One should check the certificates to make sure the encryption and data protection of the platform is reliable. The best providers use well-known companies like Cloudflare, Amazon, and DigiCert for such services.
So, the best way is to stick to the companies that follow strict protocols to ensure your safety and avoid unlicensed, black market operators which are notorious for scams, fraud, and non-payment.
Conclusion
Overall, the noticeable trend in the United States today is that the attitude to gambling is gradually shifting towards more accepting. Little by little, many states are trying to expand legal gambling options for their citizens.
The experience of the last couple of years has shown that legal gambling and betting not only generate good income for the companies themselves but also contribute a lion's share to the state budget. That's why more and more states are looking towards developing this profitable area of business.
This means that we are on the threshold of the inevitable gambling expansion in the US bringing audience and conversion growth in this type of offers.